SAVE POWER - POWER SAVER FOR AC'S
---
Does your Air-Conditioner becomes white Elephant for your business?
Is your AC being used for 8+ Hours or more in your office daily?
Does the Energy Bills always make you think every month??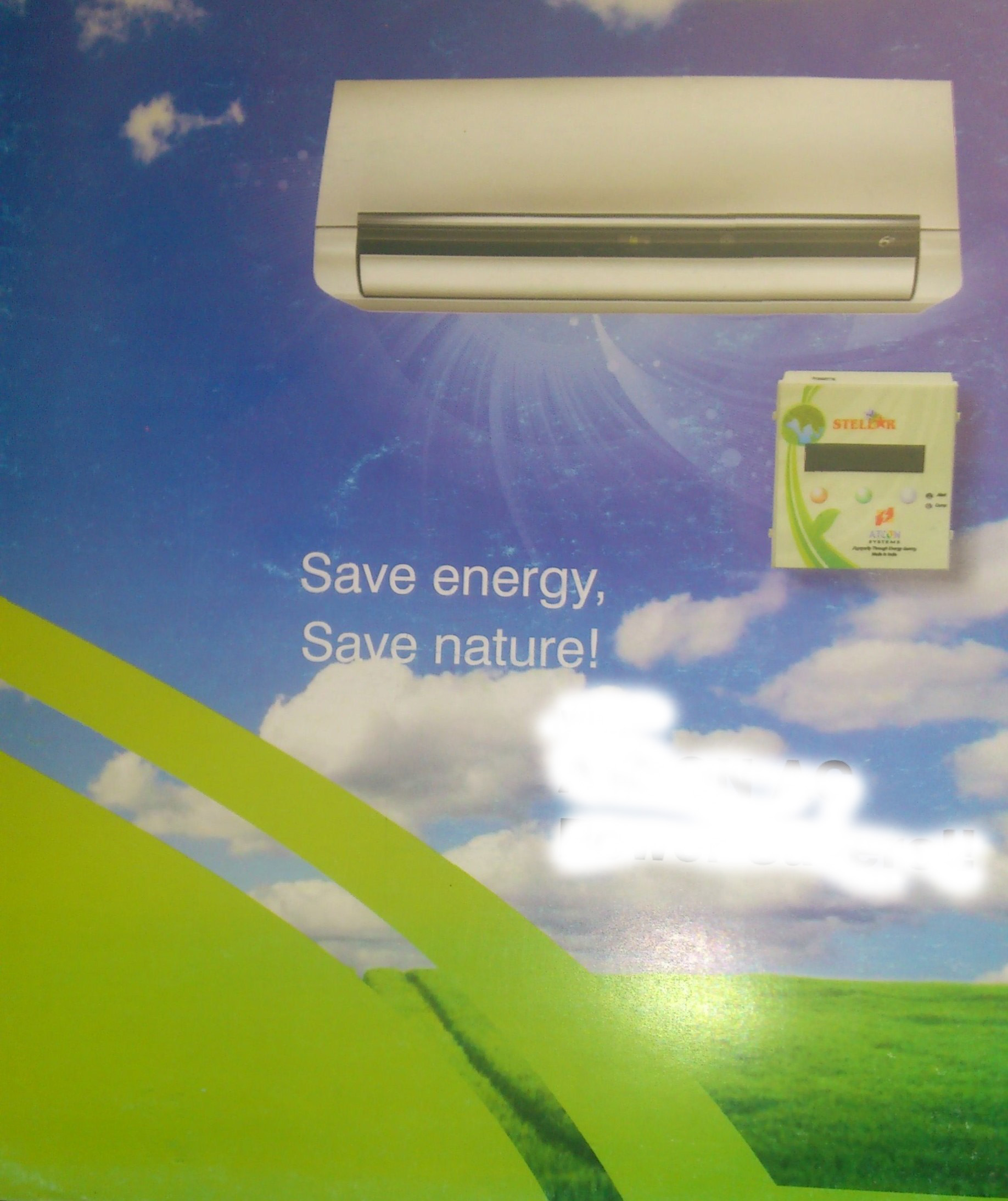 PRESENTING…
STELLAR 5505
Unique way to reduce your energy bills genuinely up to 30% from your regular usage of windows, split & also from packaged air-conditioners.
TOP 5 REASONS TO GO FOR ATCON STELLAR 5505:
Cut Energy Bills Up to 30% Guaranteed.
Replacement Warranty Against Manufacturing Defect for 1 YR
Money back guarantee* for 3 Months.
Low Pay-Back Period.
Proven & Proprietary Technology: VTT (Variable Temp Technology).
STELLAR 5622 / 5613
5613 & 5622 control 3 or 2 compressons respectively.they handle the compressons in synchronized mode that is operating 1,2 or 3 compressons as & when required with RTC Technology & action proprietary software known as VTT.
SALIENT FEATURES
Control 2/3 compressors simultaneously.
Programmable Master/Salve mode for multiple compressors.
Proprietary VTT(Variable Temperature Technology)software based operation.
Quick Return On Investments.
AC Service Call alert facility for 3 different types of AC servicing.
Advanced technology digital temp,sensor for temp. Sensing
STELLAR ATM / SERVER
SALIENT FEATURES
Control 2ACs simultaneously.
Eliminates need for manual attendant to change the operation of ACs-introduces automation.
No need to install and operate changeover switches.
Time for changeover is user programmable.
Uses VTT field proven technology for energy saving.
Facility to set separate temp in case of human presence and human absence
Comfort is easily maintained due to dual temp setting facility.